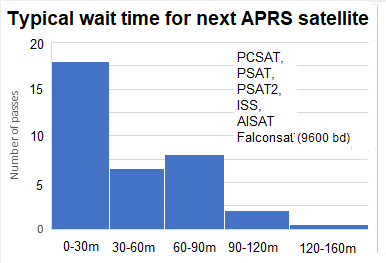 APRS Satellite Live Telemetry Links
Captured on 145.825 MHz


Bob Bruninga, WB4APR, Instructor, US Naval Academy (bob at aprs dot org)
Steve Dimse, K4HG - Designer of FINDU.com


This page links to all live downlinks from all the APRS satellites being captured by volunteer ground stations around the world as part of the APRS-Internet System (APRS-IS). These packets are captured by Steve, K4HG's FINDU.COM system. But first, here are the USNA APRS satellites that have de-orbited (PCSAT launched 2001 is still alive):

PCSAT2 Aug 2006: Description page, Operations page
ANDE . . Dec 2007: Description page, Operations page
RAFT. . May 2007: Description page, Operations page, and the Final-days page.

SatGate Statistics: KE6BLR sorted all of the ground station data by the number of packets heard during July. We hope to fill in the table to help understand the difreence between omni-no-track stations and full track stations.

Your Next Pass: KE6BLR has also written a pass predictor for the next APRS satellites for your location! This data shows that with the 6 active APRS satellites on orbit, generally half the time, you are no more than 30 minutes from the next pass, 75% of the time you are less than 60 minutes to the next pass and 93% of the time your next pass is within 90 minutes as shown at right.
NEW: Geostationary APRS in Europe:
OE3DMB, Andy has experimented successfully with APRS mobile
via the Eastern hemisphere Geostationary AMSAT QO-100.
He uses CHIRP modulation to achieve a good link from an omni
antenna on the roof of his car. Uplink is on 2.4 GHz
and downlink is on 10 GHz band. See his lengthy paper.
.
.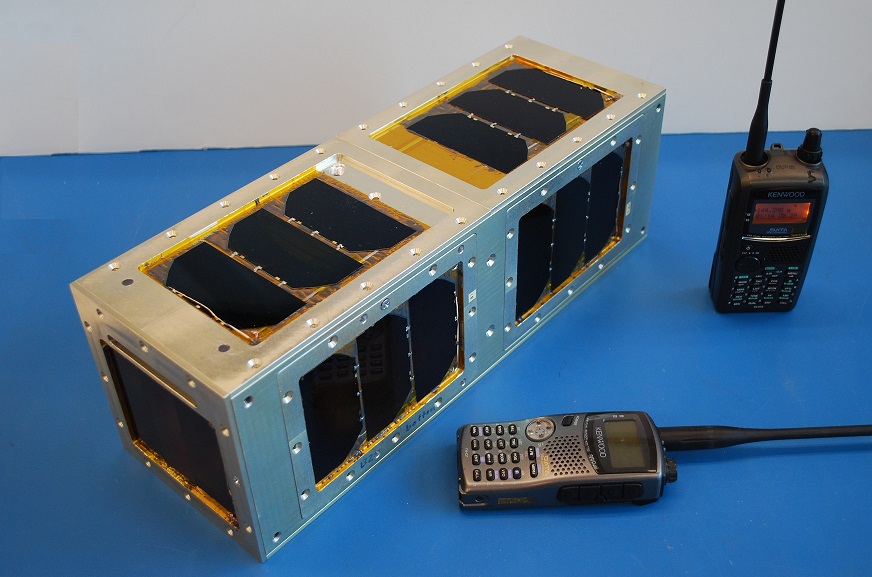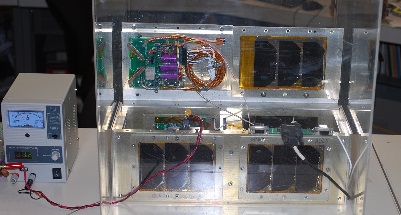 PSAT3 (USNA) had APRS relay, DTMF Grid and Messaging, Voice synthesizer & SSTV in a PPOD box:
LAUNCH CANCELED! Launch provider failed to meet launch deadline of first launch on 2 Mar
So second launch (us) is canceled and that ended the DARPA launch challenge program.
So, PSAT3, is on display in our lab (with live telemetry and on the APRS channel) & for any future opportunities.