BearNet
The East Coast Backup Emergency Amateur Radio Network
Bob Bruninga, WB4APR, Annapolis, MD
lastname at usna dot edu
Background: We want an APRS backbone serving Appalachian Triail Hikers with APRS radios covering the 2000 miles from Maine to Georgia. The paths have been proven every year since 2009 during our annual Appalachain Golden Packet Event where dozens of us climb the mountains and set up temporary APRS digipeaters to relay the golden packets the entire 2000 miles. Starting in 2016, we shifted from 1200 to 9600 baud to better characterize the paths for a permanent backbone. All stations reported success from Maine to Georgia with only a marginal link in Virginia from AO mountain. This has given us excitement about this potential network. It seems the path is viable for this long haul backup emergency communications network while serving hikers on a routine basis.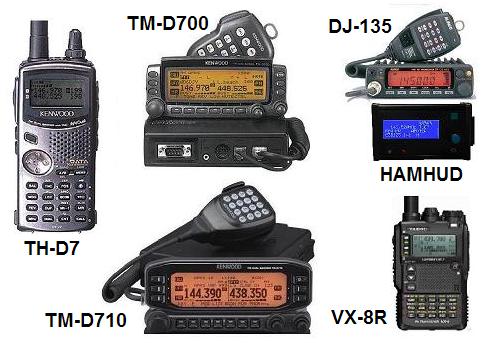 Network Map: The map at right shows red circles on the sites where Hams already have permanent access and could possibly install a permanent node in this East Coast 9600 baud backbone. Are there others? (See below)!
219 MHz Considerations? 220 could be an ideal band for the backbone since it could fit in easier at some sites, but the hiker's APRS radios don't do 220. And starting with the backbone is getting the cart before the horse, since we'd have to have a second radio for the hiker access. We looked at the special 219 MHz band where the FCC has very stringent rules under part 97.303(e) to get a frequency. These frequencies are shared with the Maritime AMTS system (see also). The ARRL maintains a list of these 219 MHz AMTS stations and these are the ones near the AT. But there has been so little 219 MHz activity, and no one seems to know the status of those frequencies. The company that bought most of the spectrum in 2007 seems to have gone bankrupt in 2011?.
223 MHz channel: There are 7 digital 20 kHz channels in the 223.52 to 223.64 MHz range (ARRL band plan), but again, makes no sense to start with a band the hikers cannot use. We were considering this 30 Watt 220 MHz radio.
433 MHz might be good! So, why not use 433 MHz as the new hiker access channel and for the time being, it can also be the network backbone. We just add one radio and a TNC and the network is done. Later, if we want, we can add a dedicated 220 backbone. By using a 433 MHz simplex channel, we are far enough from 445 repeaters so that minimal filters are needed and maybe we can simply find a path the entire way using only existing Ham sites? Here is a set of APRS.FI plots of all the potential existing digipeaters. If we could get those hams to add a 433 MHz TNC we might make this work!

Georgia to Smokies - W4KCO-3, KE4TOZ-3
Smokies to Comers Rock - W4MLN?
Comers Rock through Roanoke - K4CQ-4,
Roanoke through Blue Ridge - N4DSL-3
Blueridge to Maryland Mountains - MDMTNS
Maryland Mountains to GD Hill area - Lancaster Transmitting Society
GD Hill area to Camelback in the Poconos - CMLBCK
Poconos to Sams point NY - Sams Point
Sams point NY to MasachusettsGreylock - permanent?
Massachusetts to Vermont - K1DF-7
Vermont to New Hampshire - KB1FDA-1
New Hampshire to Sugarloaf - KQ1L-1
Sugarloaf to Mt Katahdyn - W1PIG
Legacy VHF Nodes: We also looked at using one of the VHF data channels and searched to find what remains of the original packet networks in the 1990's. We found the VDEN network in Virginia and the SEDAN network in North Carolina. There was also an Eastern PA network but it appears to be last edited 10 years ago. Then there is the Connecticut Packet Facilities and there is a New England Digital Network but it is for digital voice. but sure has a lot of sites... And lastly, there is the Maine packet network. But adding yet another VHF channel to existing sites which might not only have VHF voice repeaters but also APRS on 144.39 makes this hard.
Network Node: Each node would consist of the 9600 baud backbone radio link hopefully on 219 MHz and a local VHF 1200 baud user access frequency. The other figure at right show some of the user radios that have built in 1200 and 9600 baud APRS modems and are fully capable to pass traffic on the user access ports of this network. The links below give an idea of the distance of each link:
- - Operating Station. . . . . . Report . Distance . . . . Other End