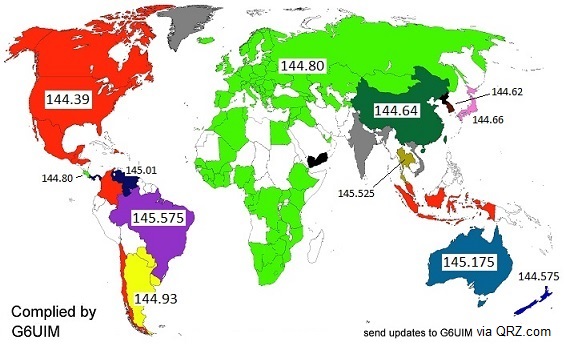 Automatic Packet Reporting System

Bob Bruninga, WB4APR
wb4apr att amsat.org

Other personal links (Not related to APRS): On Electric Vehicles and Solar Power.

APRS is now in its 21st year! APRS is digital communications information channel for Ham radio. As a single national channel (see map at right), it gives the mobile ham a place to monitor for 10 to 30 minutes in any area, at any time to capture what is happening in ham radio in the surrounding area. Announcements, Bulletins, Messages, Alerts, Weather, and of course a map of all this activity including objects, frequencies, satellites, nets, meetings, Hamfests, etc. The APRS network has grown to most countries with strong Amateur Radio populations.

Download: . . APRS/Energy Talk at Superfest in Peoria, ILL Sept 2015
. . . . . . . . . . . . APRStt Satellite QIKCOM-2, presented in Utah, Aug 2015
. . . . . . . . . . . . APRS-by-Bob Powerpoint (8 Mb) (Feb 2015 version).
. . . . . . . . . . . . Dayton 2015 Talk

This page evolves over time. New stuff is posted here at the top. Older stuff migrates downward. To see the full description of APRS you have to drill downward pretty far. But it is there back to the beginning (1992).

APRS Operations Tip: There are several different ways to optimize your APRS mobile operations depending on the immediate situation. One way to rapidly select between them without having to go through menu's is to simply program several radio channels with the different settings. The beauty of these channel suggestions is that you can always leave the speaker volume turned up on the APRS data band and can move between full audio monitoring, to Voice Alert, or to complete silence simply by changing channels. For the Voice Alert to always be functional and not miss a call, operators should never have their APRS band volume turned down. Instead, they can silence the speaker in the presence of lots of voice alert stations by selecting the APRSmute channel. By the way, here is a chart of APRS on 30 meters.
RECENT INITIATIVES: